Heidtman Steel
Company Profile
High Strength Experts
Long known for our expertise in high strength steels, we also market advanced high strength steels (AHSS) to the automotive market.
Solutions
For more than 60 years, Heidtman Steel has been providing diverse industries with an extensive range of products and processes, offering our customers single-source convenience.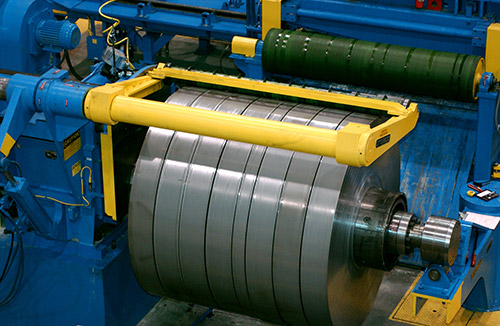 Innovation
We partner with our customers in innovation programs that maximize efficiency and reduce cost. We can also support pricing programs in situations where a fixed price is required for an extended period of time.
Strategic Locations
Most of our processing centers are located adjacent mill suppliers, while other are strategically positioned in steel consuming markets for optimized service and value.
Heidtman Steel Locations
1. Cleveland, Ohio
2. Erie, Michigan
3. Butler, Indiana
4. Butler, Indiana - Butler Sheet Products Division
5. Granite City, Illinois
6. East Chicago, Indiana
Joint Ventures
1. Monroe, Michigan - National Galvanizing L.P.
2. Delta, Ohio - Fulton County Processing
3. Toledo, Ohio - National Blanking
4. Monterrey, Mexico - Strategic Partnership